JC 25 Womens Committee 2017 Scholarship
Applications Now Available!
The Women's Committee has made a strong commitment to the continued education of Teamster Women, and our scholarship program is a direct result of that commitment. The Teamsters Joint Council 25 Women's Committee is proud to award one $2,500 scholarship and four $1,000 scholarships to members who demonstrate a desire to excel and reach their education goals.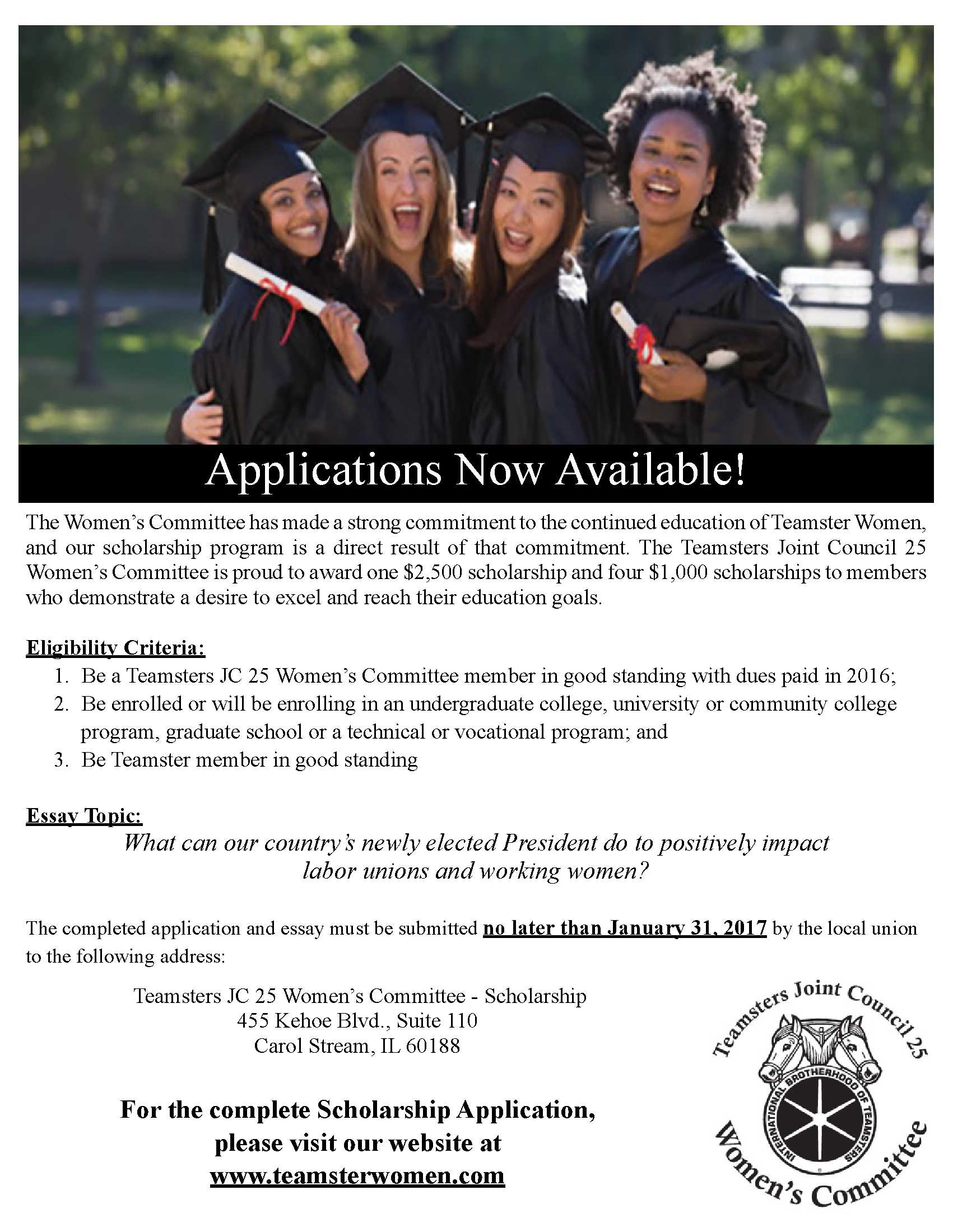 Download:

Scholarship 2017.pdf