Teamsters Local 142 Stewards Council Car and Bike Show
Teamsters Local 142 Steward Council is pleased to announce it has scheduled a CHARITY CAR AND BIKE SHOW scheduled for Sunday, July 14, 2019 at our Training Center located at 9050 Mississippi Street, Merrillville, Indiana, members and the public are all invited.
We are requesting sponsors for our free raffle to be held during the show. The type of donation can be almost anything such as Toys, Bicycles, Sporting Goods, Electronics, House and Garden Wares, Gift Certificates, and Sporting, Theatre or Other Event Tickets.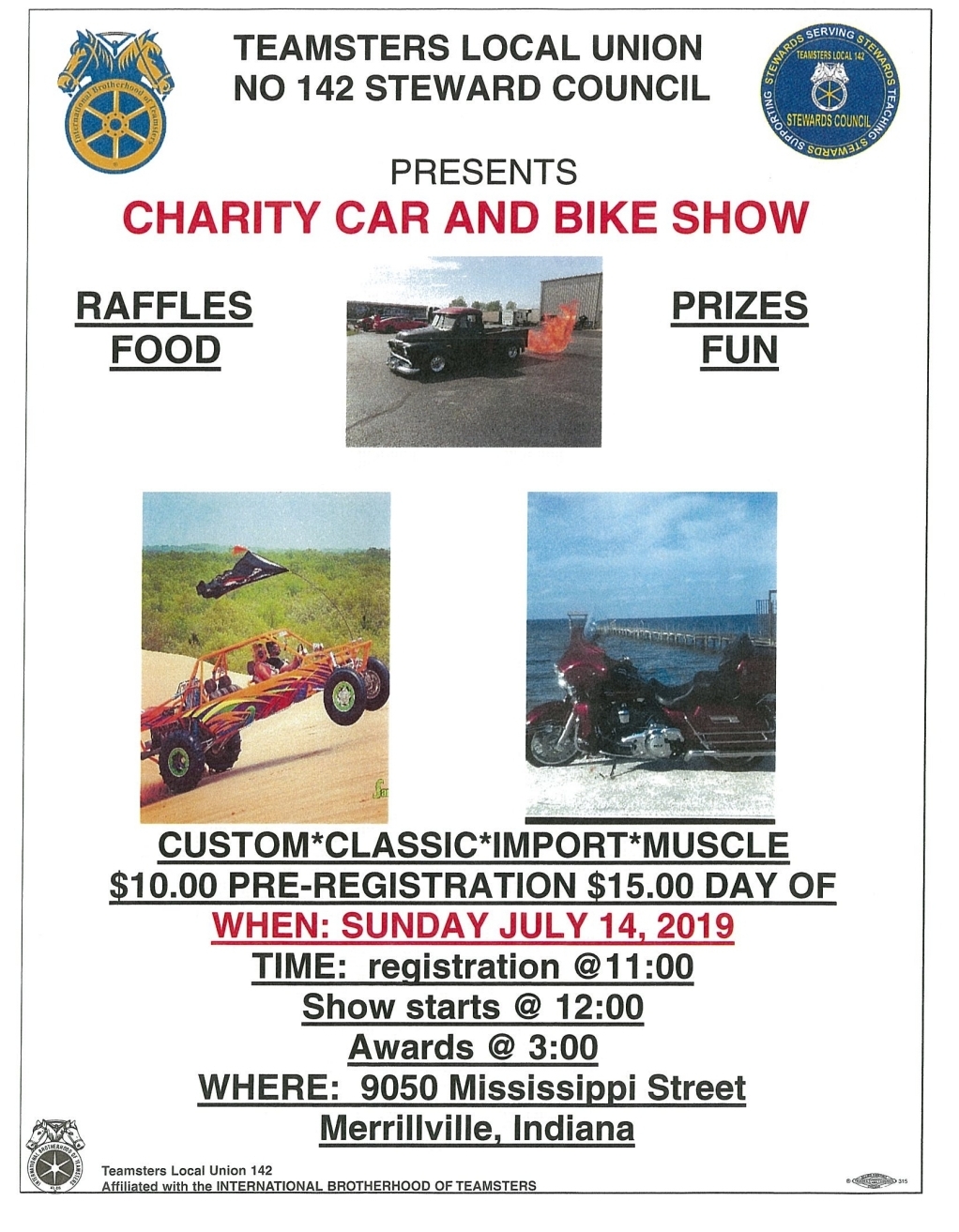 Please Print and Post
Download:

Car Show 2019.pdf