2023 TeamCare Family Health Fair
TeamCare Family Health Fair
Who is eligible? Members and covered dependents are eligible to participate at no cost.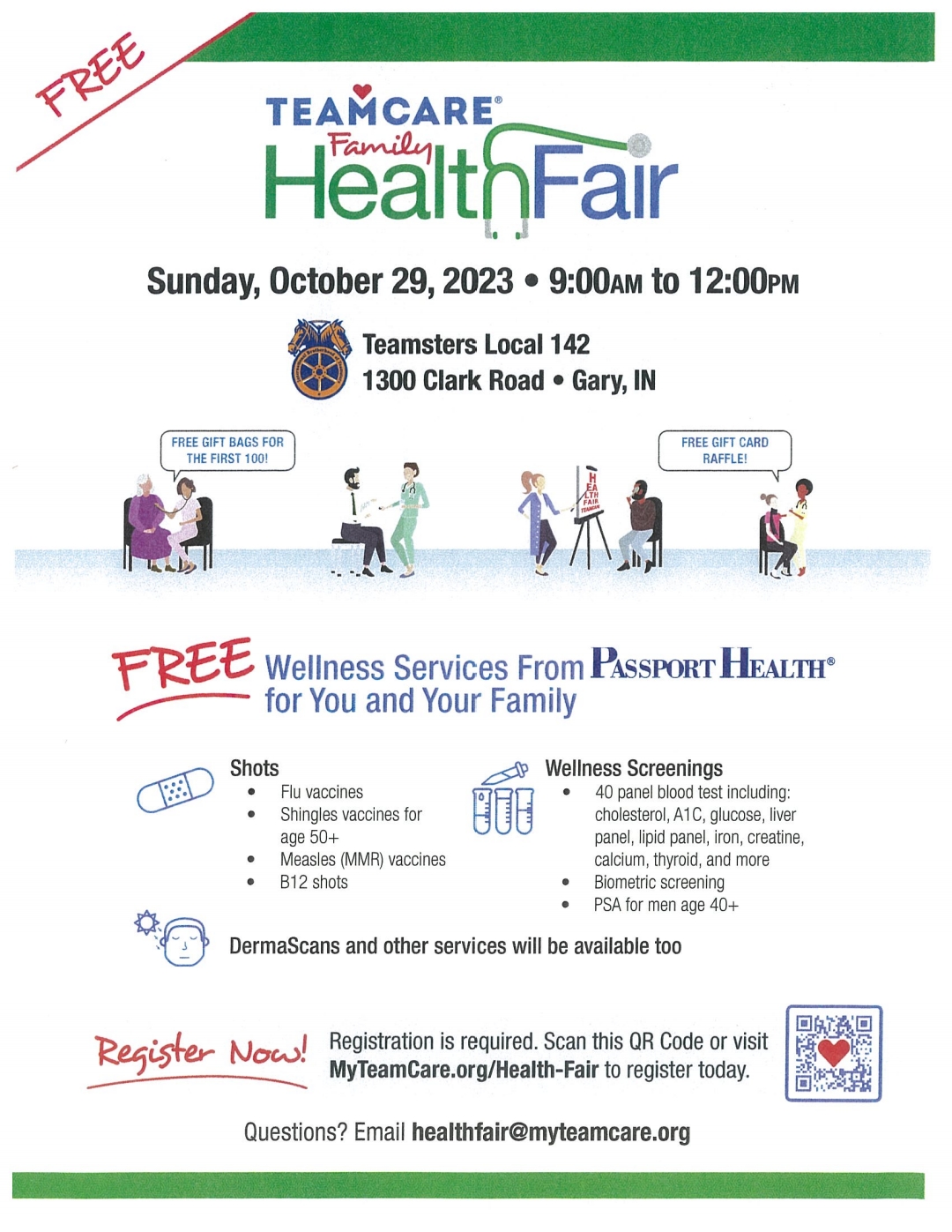 Register Here or Click on Flyer
What services are offered?
Flu, Hepatitis A, Hepatitis B, MMR, Tdap, Shingles (for ages 50+), Vitamin B12 injection (for ages 18+), Wellness Screenings, via venipuncture (for ages 18+)
Wellness screenings include: blood pressure, height, weight, waist circumference, BMI, Chem 30, CBC, HbA1c, and TSH for everyone; PSA for all males ages 40+. Those who would like to receive a wellness screening will complete an additional paper consent form on the day of the clinic.
Do I register ahead of time?
Yes. Pre-registration ends for each clinic ends 2 days prior to the wellness fair.
1. Select your location and preferred appointment time.
2. Provide demographic and answer the medical questions below.
3. Select desired services.
4. Dress appropriately to receive a blood draw or an injection in the upper arm.
Are walk-ins accepted?
Pre-registrations are encouraged and expected. Acceptance of walk-ins depends on availability on the day-of the event. If availability allows, walk-ins must complete immunization and/or wellness screening consent forms on the day of the clinic.
Download:

2023 Health Fair.pdf